Time: 2 hours driving
Distance: 147kms
Yarram
Courtesy of Wayne Tindall
Start in Yarram, home to the iconic HEESCO art trail and grab a coffee and maybe a little breakfast while having a look at the famous murals dotted throughout the town. Grab a detailed guide to the murals here.
Port Albert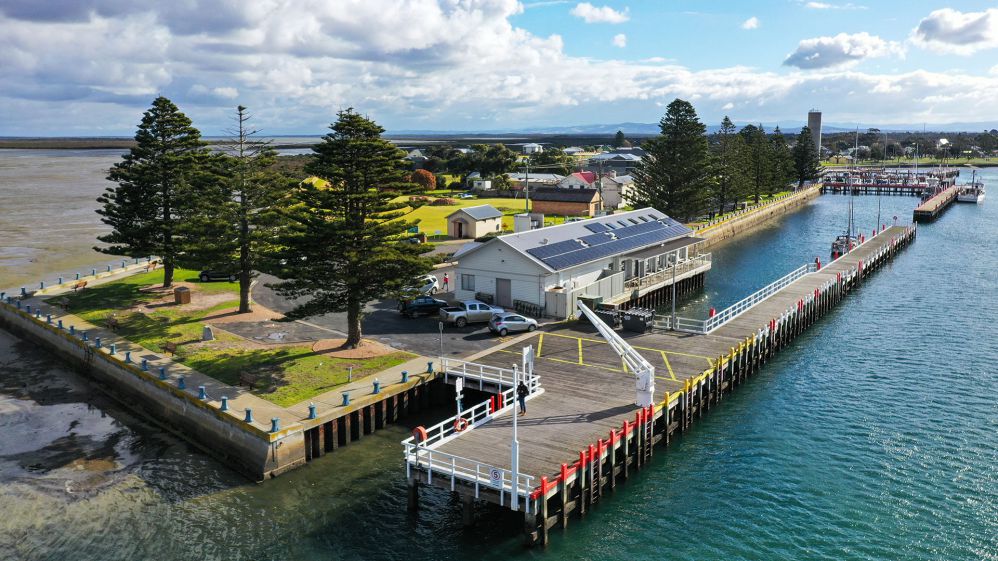 Just a short drive south, you'll come to the wonderful seaside village of Port Albert. Drop into the Maritime Museum for a history lesson on how the town was used as a port of entry during the goldrush. The coastal waterways of corner inlet surround Port Albert and are an important area for wildlife, best seen from a boat. Try Nooramunga Sailing Tours or hire a boat and get a snack at Castim by the Jetty.
Mcloughlin's Beach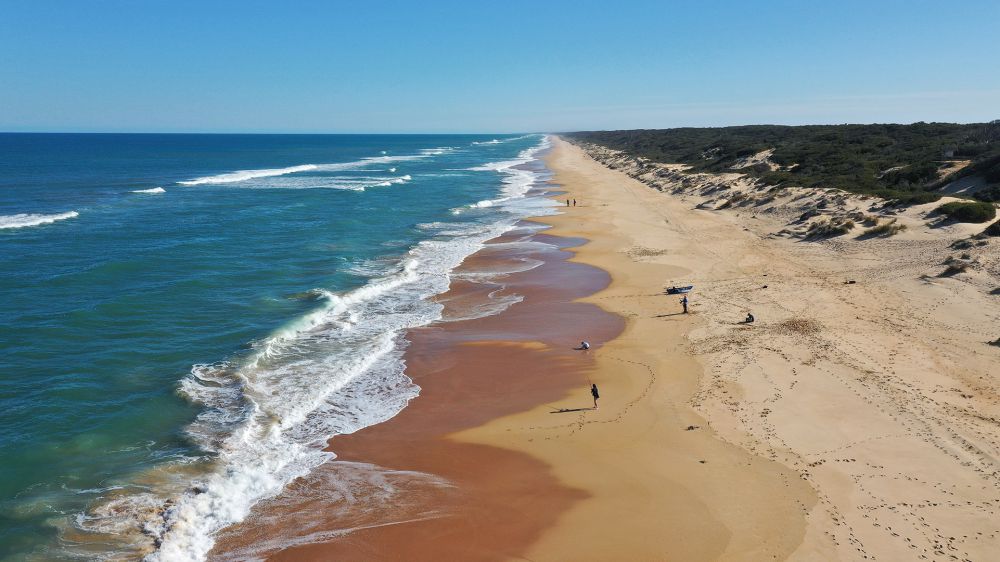 From Port Albert, follow the intercoastal waterway to Mcloughlins beach. This small coastal retreat is a hidden haven and a great spot to stop for a picnic or a shoreside walk – with a bit of effort you can get to 90 Mile Beach.
The journey now runs through the rolling coastal plains before diverting back to the beach again at Seaspray and a bit further along at Honeysuckles. Both are relaxed summer holiday destinations, with great access to 90 Mile Beach across the sand dunes. Continue on to Golden Beach and
Paradise Beach – there's no shortage of beach! Then dogleg inland to the start of the Gippsland lakes.
Loch Sport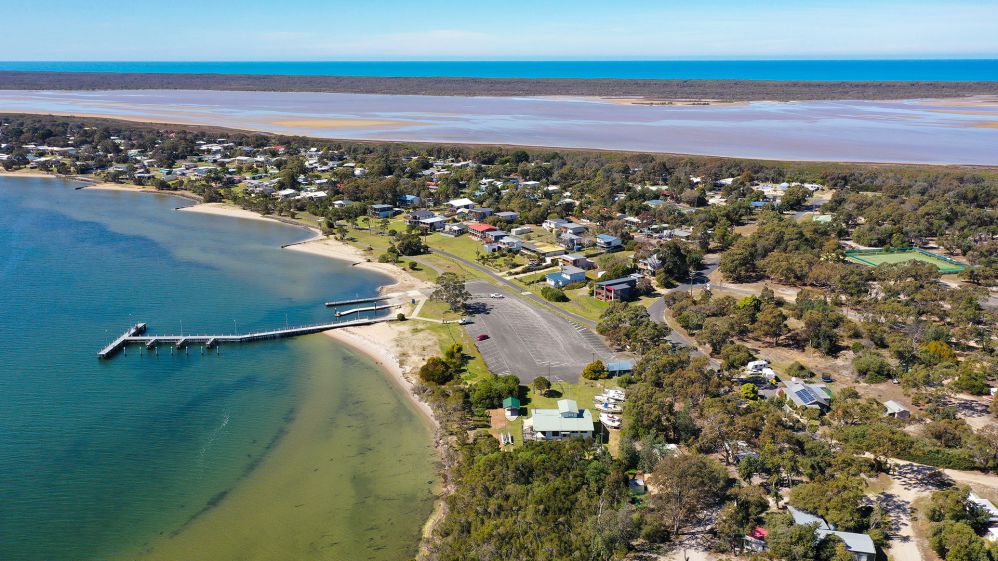 Loch Sport is a unique village with 90 Mile Beach on one side and the lake on the other. There's plenty of accommodation for overnight stays here. If you're hungry again, try the Lake View Bar & Bistro with its beautiful lake views and great food. You're now at the edge of the Gippsland Lakes system. A bit further on you can access Sperm Whale Head and its many walking paths. You'll be sure to see wallabies and wildlife there in the morning and evening.
This tour can be completed in a day, but to really enjoy the coast you can spend days or even weeks just soaking up the serene coastal atmosphere. Take some time. Watch the tide come in and out. It's good for the soul.