Faced with the bush fires of 2020 followed by the Covid 19 Pandemic, the small town of Yarram in Victoria turned to ART as its secret weapon against a potential tourist downturn, depression, and financial ruin.
The town has adopted an Internationally acclaimed street & silo artist to transform their building walls into a blaze of colour and hope.
World renowned street and silo artist Heesco Khosnaran was invited by local artist & film maker Wayne Tindall to transform the entire town of Yarram over a six-week period in March 2020. Long-time Yarram resident Eric Greenaway had previously seen Heesco's art works on the walls of Yarram's Bull Bar & Gallery, a bar recently founded by Anne & Wayne Tindall. Eric's vision was to engage several other building owners to transform their buildings with Heesco's art.
The result is an extraordinary street art precinct that has taken out the gold award for the best street art trail in Australia 2020/21.
Most of the paintings have been designed by Wayne Tindall in consultation with local building owners who have self-funded their own murals.
Gary Player - Yarram Golf Club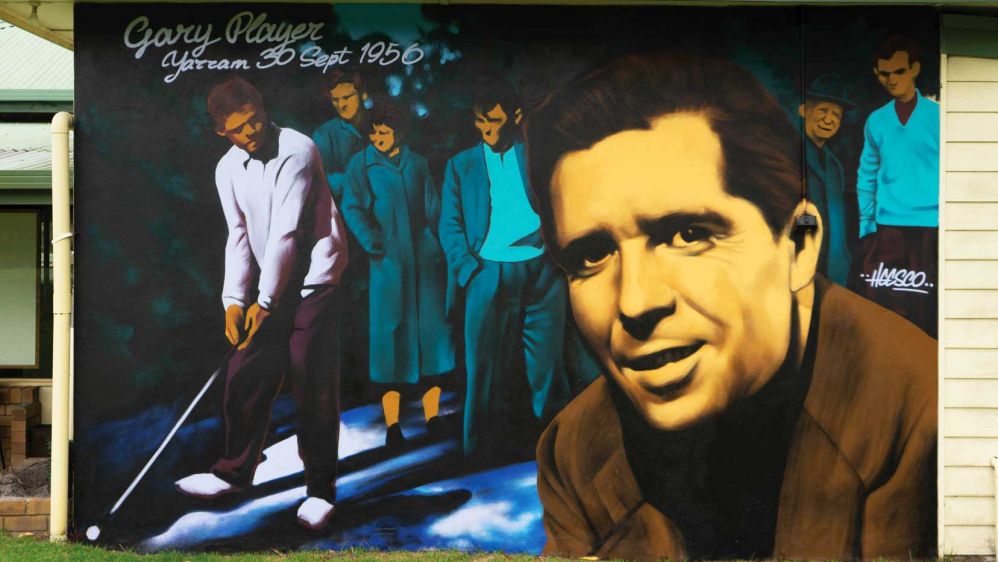 Visit them at 42 Golf Links Rd, Yarram
Bill & Toby - MG Trading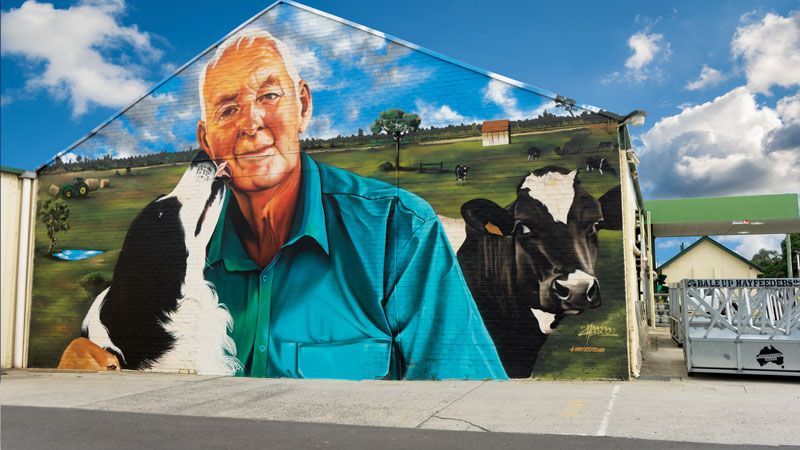 Visit them at 39 Commercial Rd, Yarram
Ada Crossley - Mechanics' Institute Hall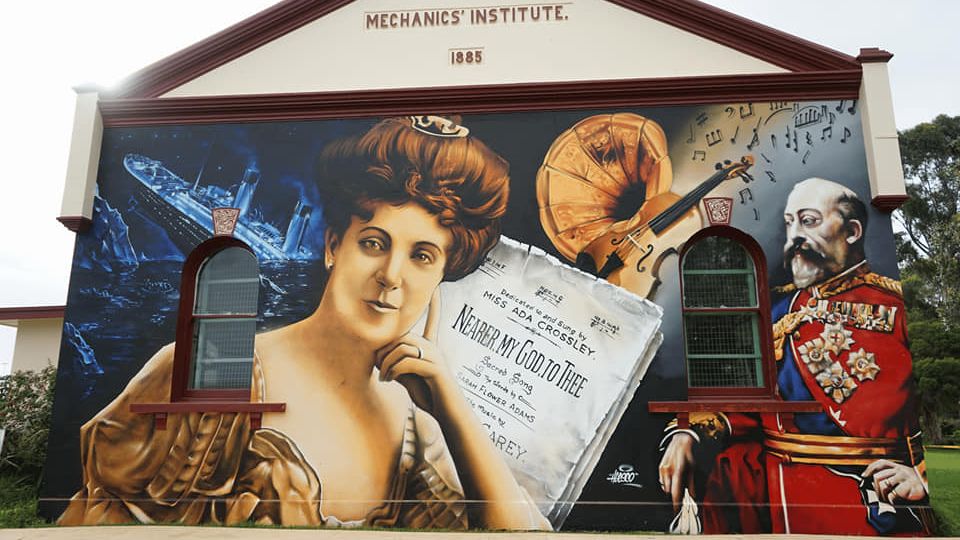 Visit them at 2-4 Church St, Yarram
Beach Scene - Wynne's Building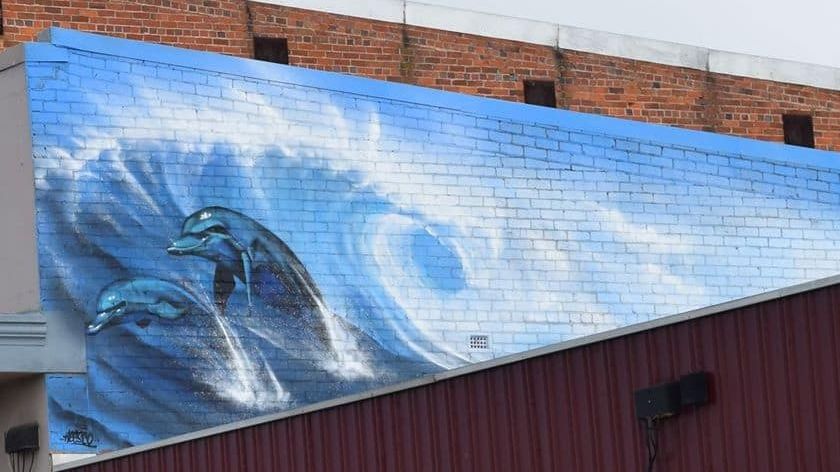 Visit them at 200 Commercial Rd, Yarram
Sheep Shearer - Brown Wigg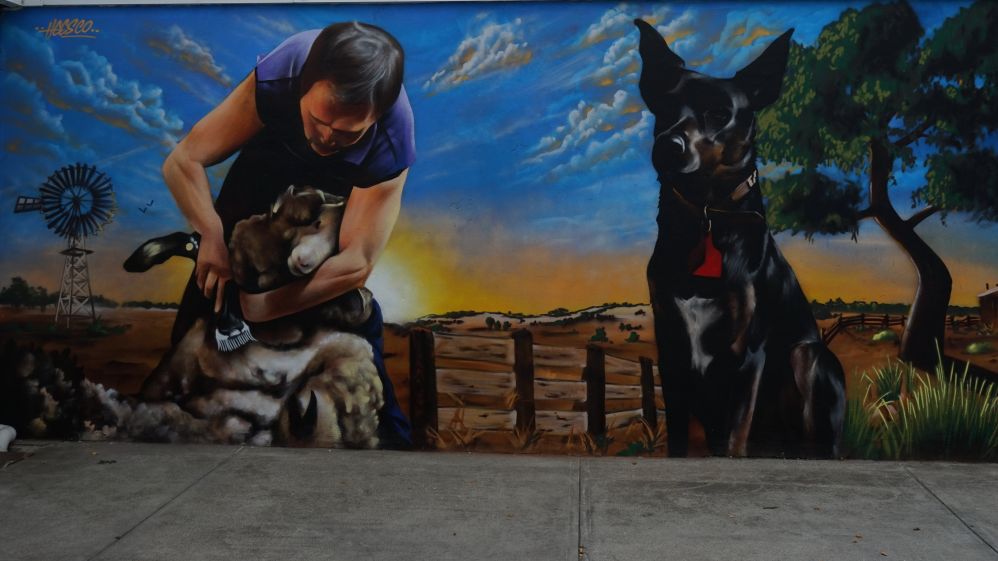 Visit them at 191 Commercial Rd, Yarram
Battle of Beersheba – Yarram Indoor Sports Centre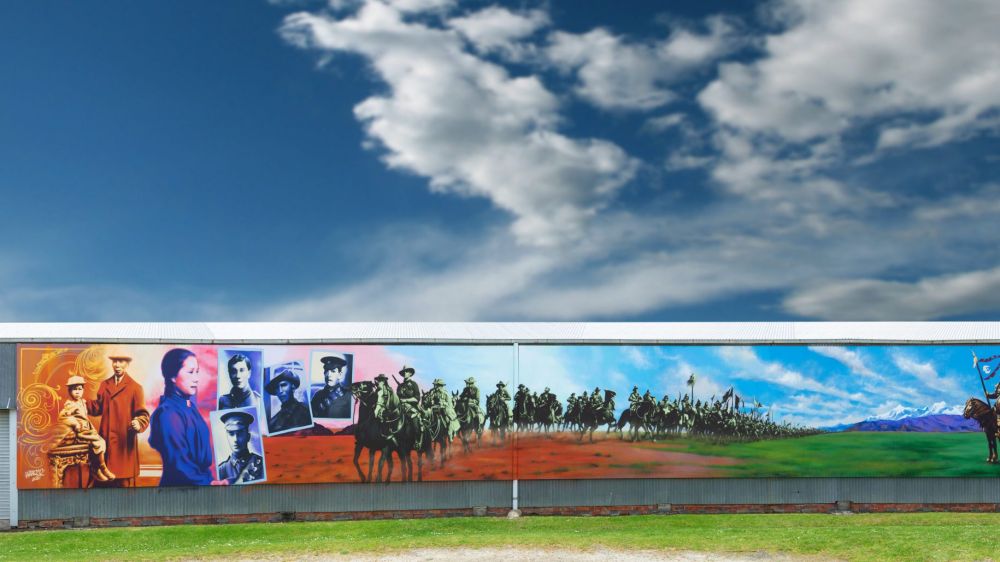 Visit them at Cnr Smith & Grant Sts, Yarram
1950s Kitchen - Café Aga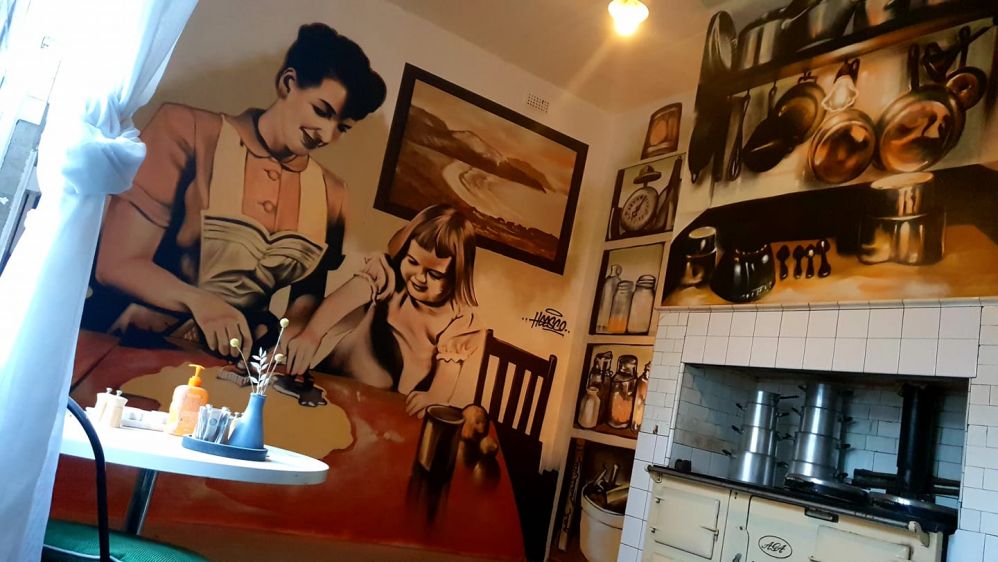 Visit them at 219 Commercial Rd, Yarram
Thank You Australia - Yarram Bakery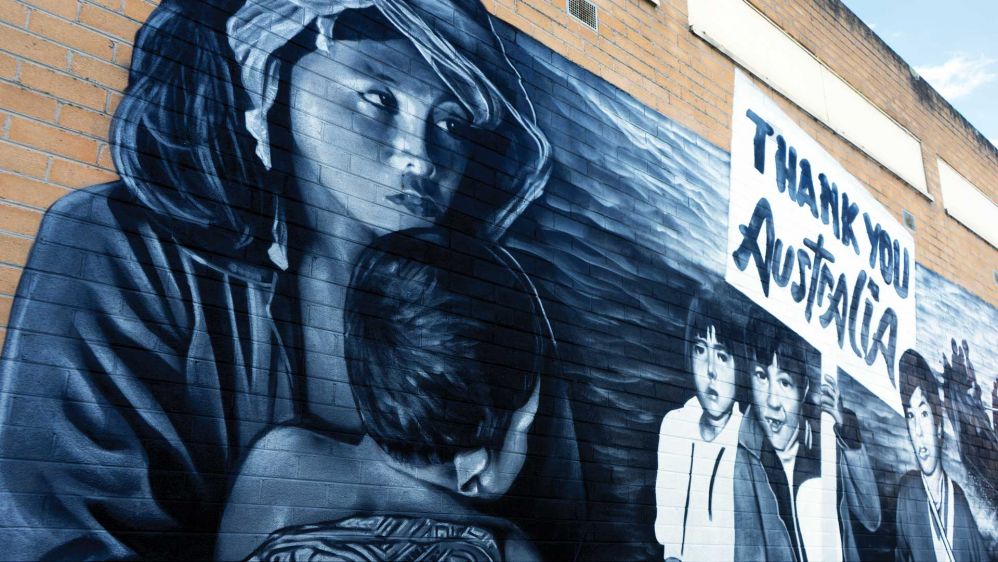 Visit them at 222 Commercial Rd, Yarram
Indigenous Mural – Yarram Bakery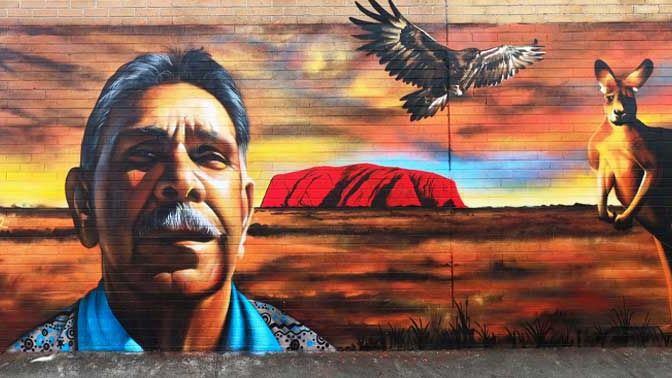 Visit them at 222 Commercial Rd, Yarram
Bull Bar & Gallery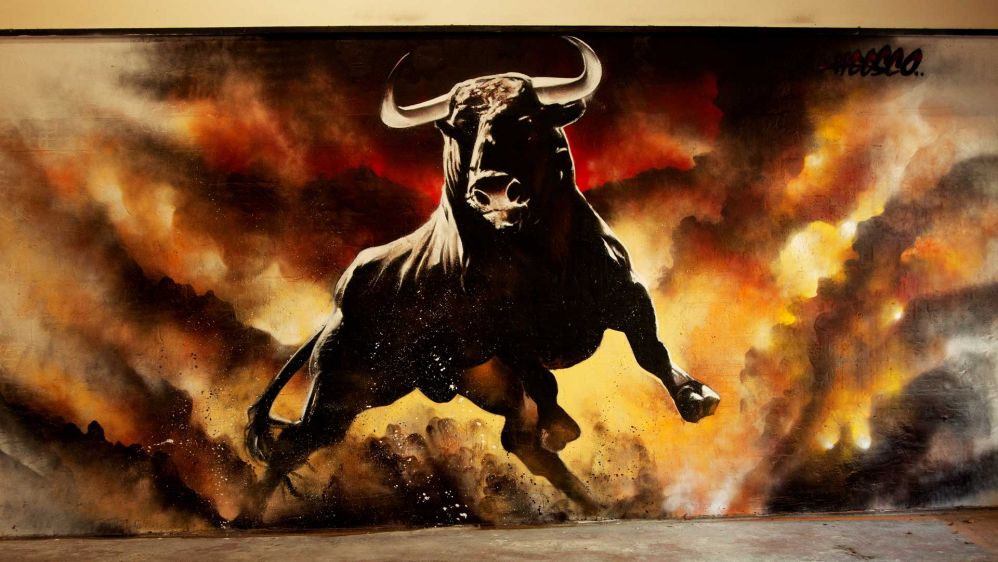 Visit them at 258 Commercial Rd, Yarram
Jersey Cows – Lowrie Family Mural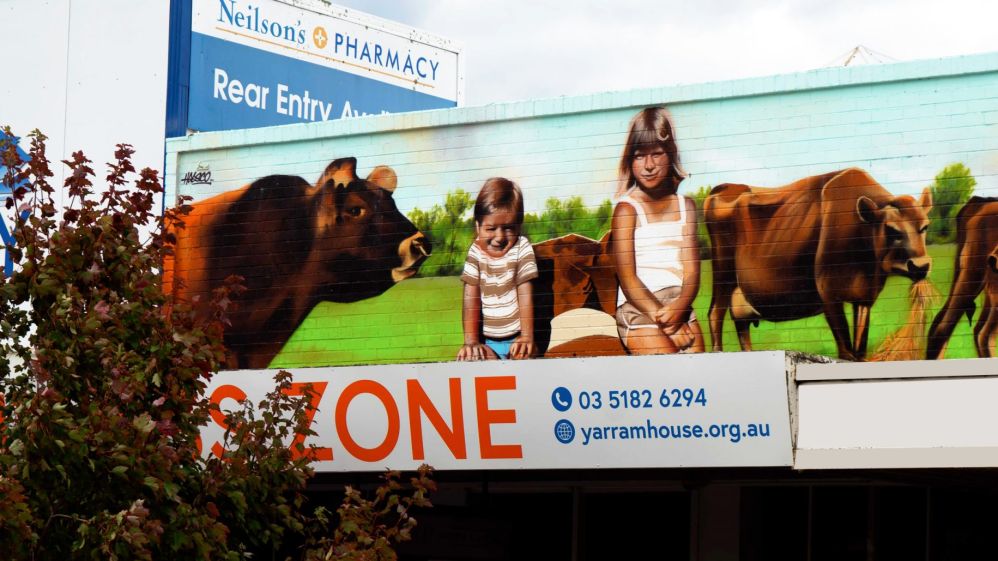 Visit them at 251 Commercial Road, Yarram
Then & Now - The Bean Pedlar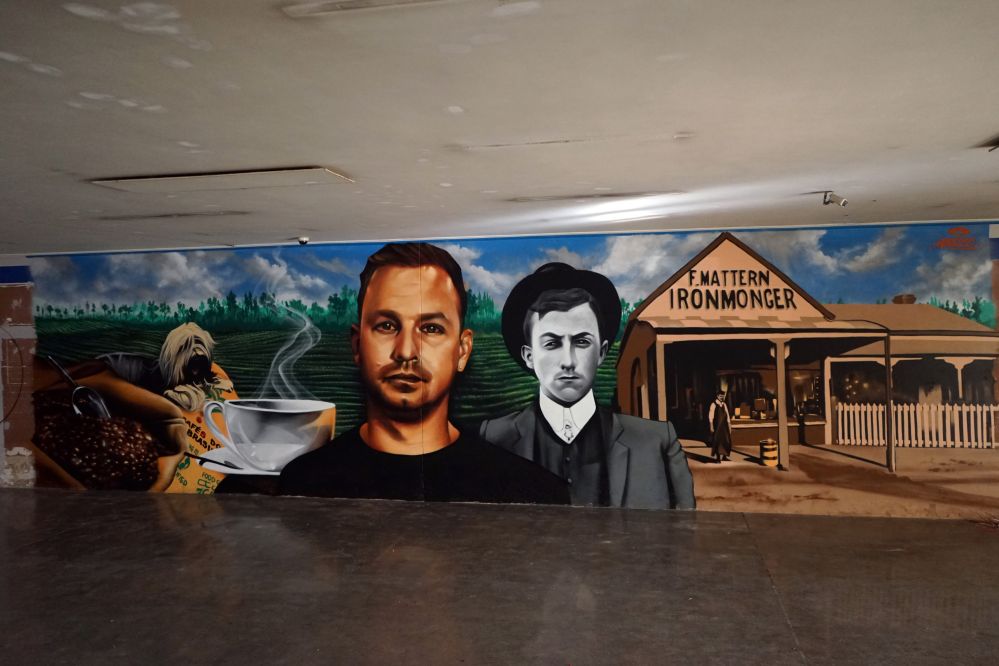 Visit them at 259 Commercial Rd, Yarram
Kara Healey - Betta Home Living
Visit them at 262 Commercial Rd, Yarram
Scammell Family – The Men's Shed
Visit them at 22 Bland Street, Yarram
Ralph Vale - Federal Coffee Palace
Visit them at 305 Commercial Rd, Yarram
Blacksmiths - Yarram Tyres & Exhausts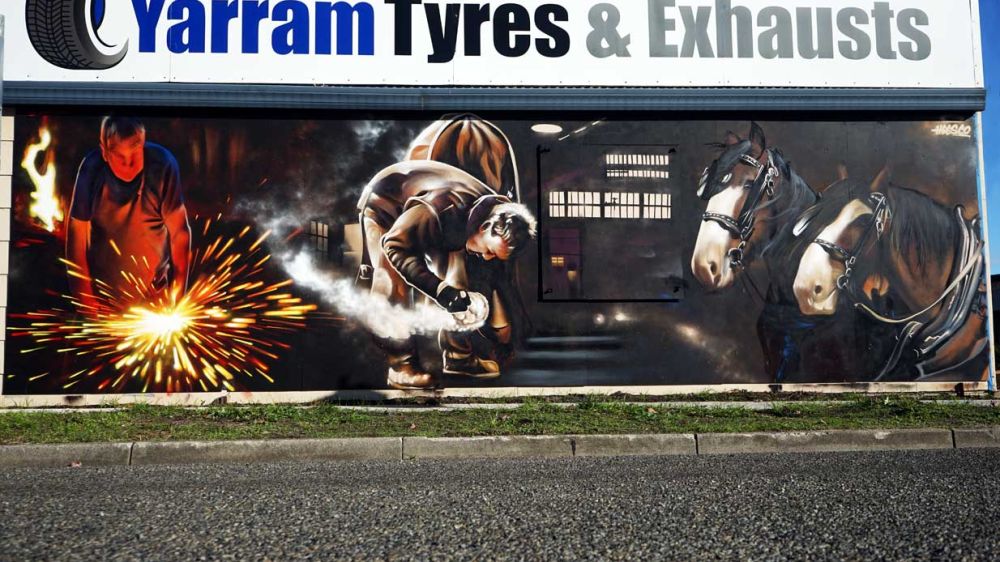 Visit them at 21 Bland St, Yarram
Offshore Wind Farm – Star of the South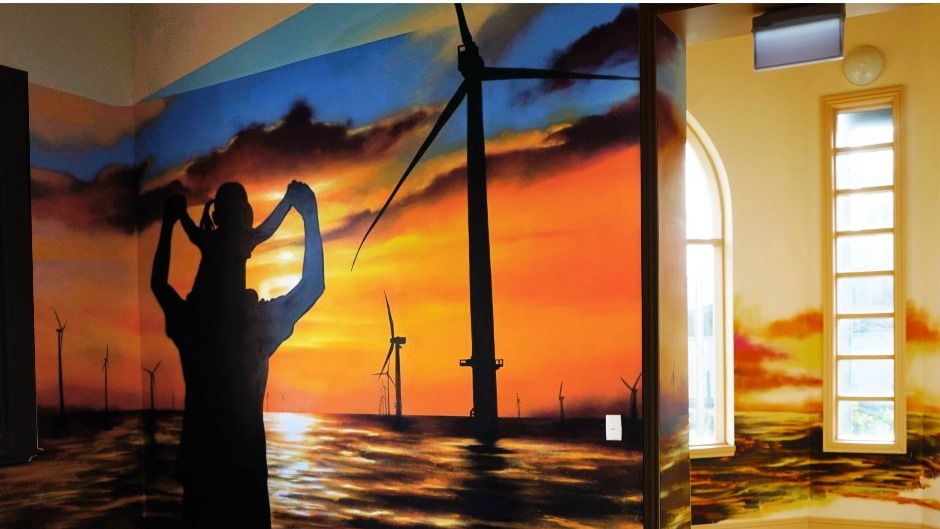 Visit them at 310 Commercial Rd, Yarram
Covid Heroes – Memorial Gardens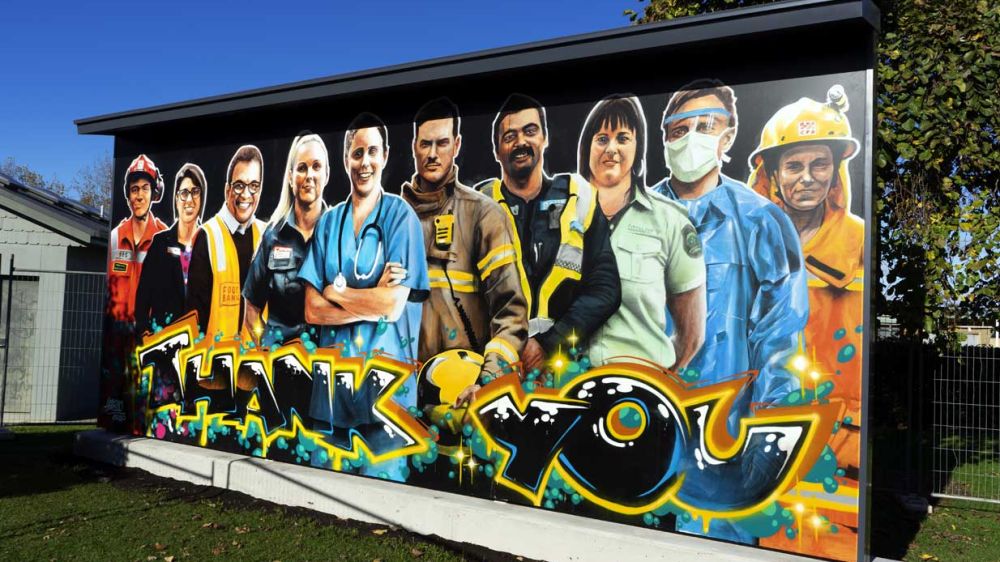 Visit them at Entrance to Memorial Park Yarram
Galleon Scene – Ship Inn Motel
Visit them at 480 Commercial Rd, Yarram
Yarram Water Tower
Visit them at 7 Nightingale Street, Yarram
Historic Hotel – Victoria Hotel Alberton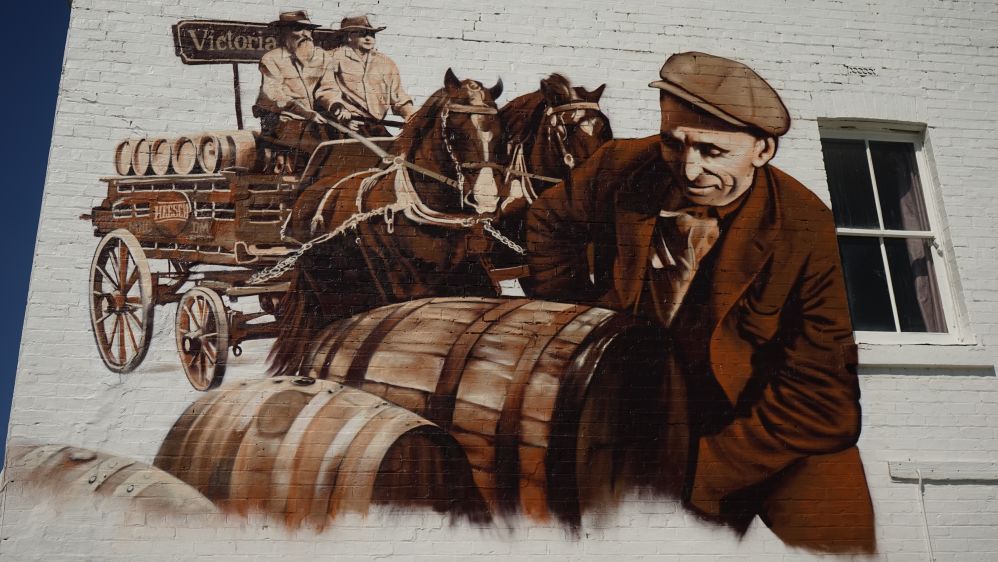 Visit them at 53 Turnbull St, Alberton